Green Bean Casserole with Fried Sweet Onions
Who doesn't love this holiday classic? Our version uses fresh green beans, a cheesy cream sauce, and is topped with fried sweet onions. You've never tasted a green bean casserole quite like it! Serve alongside our cheesy sweet onions & potato au gratin and homemade cornbread for the ultimate feast!  
This recipe was created by our RealSweet ambassador, Chef Shannen Tune and photographed by our friend Tracy Shaw from Food, Wine & Sunshine. Before you start, Tracy recommends you blanch the green beans so you are ready to assemble the dish.
Watch Chef Tune create this casserole below:
Ingredients
For Fried Onion Topping:
1 sweet onion, sliced
buttermilk
all-purpose flour, seasoned to your liking
For Casserole:
1 lb fresh green beans, blanched
2 cups heavy cream
2 Tbsp all-purpose flour
2 Tbsp butter
1 cup shredded parmesan cheese
1 RealSweet sweet onion, diced
2 cloves of garlic, minced
1 Tbsp chopped thyme
2 cups shredded fontina cheese
2 cups shredded sharp cheddar cheese
salt and pepper, to taste
Instructions
For Fried Onion Topping:
Cut one sweet onion into slices.
Soak slices in buttermilk and coat in seasoned flour.
Fry to desired crispiness.
For Casserole: 
Melt butter in sauté pan. Add chopped onion, garlic, and thyme.
Once the onions have started to sweat out a little, add 2 Tbsp. of flour to make the roux, followed by 2 cups of heavy cream. Cook until smooth. Season with salt and pepper.
Once sauce thickens, add the cheddar and fontina cheeses. Cook for another 10 minutes to allow the flour flavor to cook out of the sauce.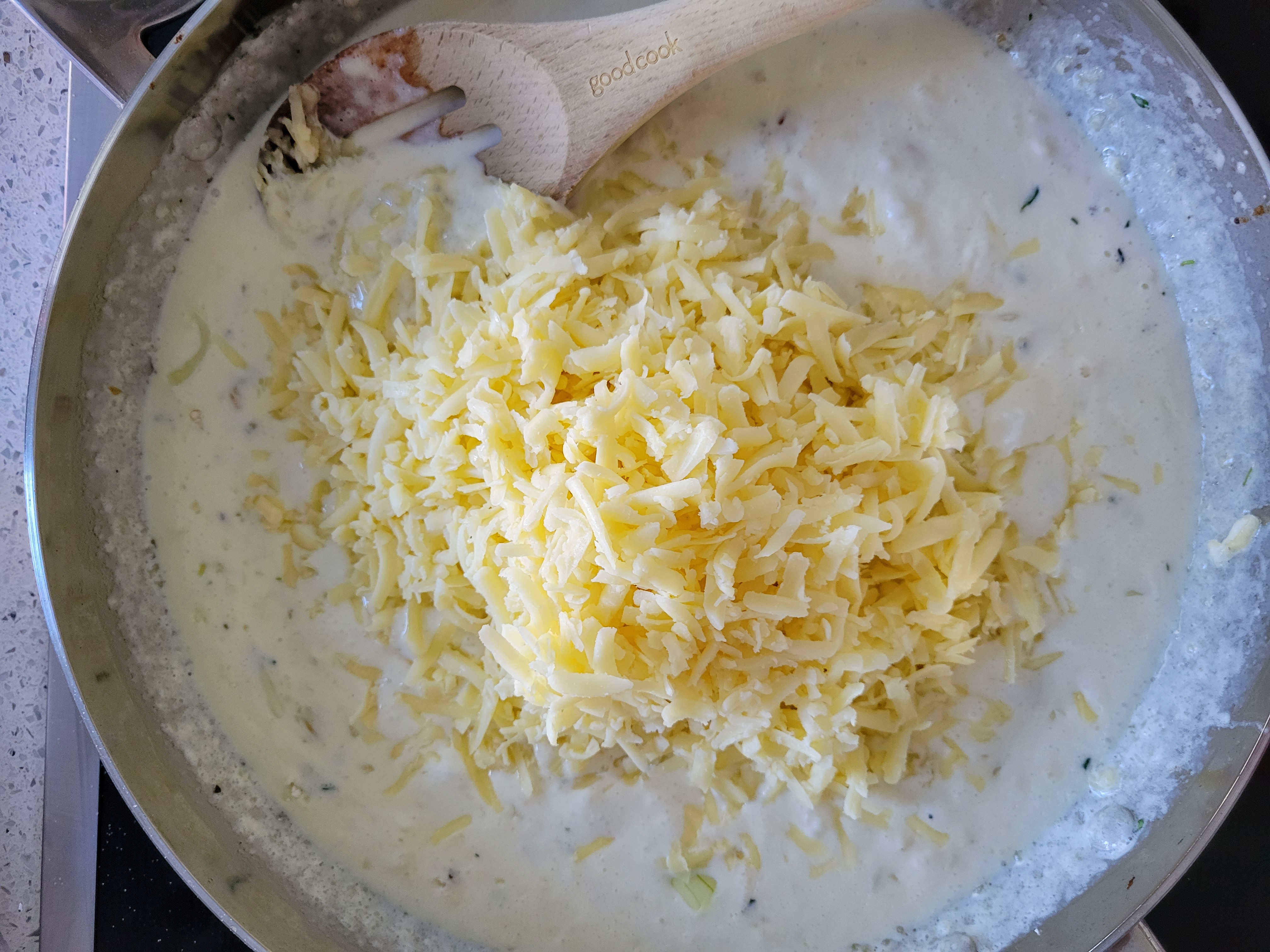 4. Add sauce to blanched green beans, mix well, and transfer mixture to a baking dish that has been sprayed with non-stick cooking spray. Top with parmesan cheese and bake in a preheated oven at 350 degrees for 15 minutes, or until cheese is brown and bubbly. 
    5. Top casserole with fried sweet onions and enjoy! 
If you like this recipe, try our Balsamic Chicken with Sweet Onions & Thyme!
Prep Time
30
Cook Time
45
Yield
8