Grower Story
A RealSweet® Story
Shuman Farms Family of Growers (from left to right): Alan Sikes, Mark Shuman, John Shuman, David Jarriel & Brett McLain.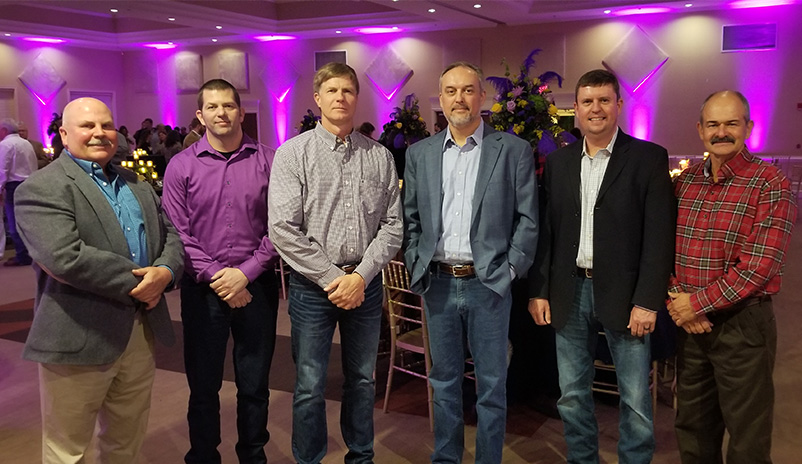 During the Vidalia® Onion Committee's annual banquet on February 22nd, Alan Sikes was named the 2019 Vidalia Grower of the year.
For over a quarter of a century, John Shuman, President & CEO of Shuman Farms, has partnered with these industry-leading Vidalia growers recognizing that... "we could do more together than individually."
Headquartered in the center of the Vidalia® growing region in southeast Georgia, family-owned Shuman Farms has been in the sweet onion industry for more than 30 years. The legacy began in the mid-1980s with a small family farm in Reidsville, GA. Today, Shuman Farms has become a leading grower and shipper of premium sweet onions year-round.
Now, after decades of farming and growing the world's sweetest onions, we continue to proudly share with you what has been part of our family through three generations. To us, it's always been about more than just onions. It's about growing a family, a business, a culture of giving back and a product that we're proud to share.
We are dedicated to producing the highest quality sweet onions. Our sweet onions are harvested by hand and then moved to state-of-the-art packing facilities where they are further dried, cleaned, sorted and graded for shipping. Sophisticated systems guarantee the quality of RealSweet onions throughout our year-round sweet onion program.
Vidalia sweet onions have always been the benchmark at Shuman Farms, but their availability is seasonal (mid-April to late August). To ensure customers get the best-tasting, highest-quality sweet onions all year long, we also have growing ventures in Peru and Texas. These regions provide the best quality onions throughout the year. We also offer organic sweet onions, an important part of the program as the organics category continues to grow in popularity.
Since the 1990s, John Shuman has partnered with industry leading Vidalia growers to bring only the best sweet onions to market. The success of Shuman Farms hinges upon mutual trust and loyalty between John Shuman and his grower partners.
We firmly believe in giving back in the communities where our products are sold. That's why we founded programs like Produce for Kids, which has raised more than $7 million for children's charities and helps families eat healthier. In addition, working with Feeding America over the past several years has allowed us to provide support to those who fight hunger every day.
We're still a family-owned business today, and we pride ourselves on providing only the sweetest, highest quality and safest sweet onions available. 
Gallery
In 1986, Buck Shuman's 80-acre farm of Vidalia® sweet onions was featured in Onion World Magazine as growing the sweetest in the industry judged by the University of Georgia. In 2015, Shuman Farms was recognized for the second time as the winner of UGA's Sweetest Vidalia Onion Contest.
In the early 1990s, John Shuman restarts the family farm and begins to rebuild it into what it is today.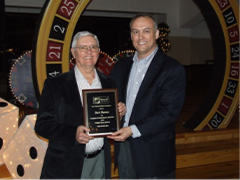 In 2013, Buck Shuman was inducted into the Vidalia Onion Hall of Fame for his efforts in protecting and promoting the name and quality of the Vidalia onion.
In 2001, John Shuman launched the RealSweet® brand at grocery stores across the country. Today, RealSweet is one of the most trusted brands in the produce industry.
In 2017, Shuman Farms acquires a new facility in Cobbtown, GA, expanding its footprint and operations to become the largest producer and shipper of sweet onions in the US.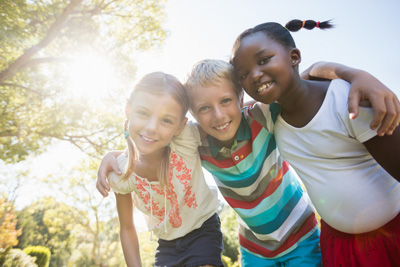 In 2020, Produce for Kids celebrates 18 years of giving back to those in need, raising more than $7 million since its start.