Giving Back
As a family company, Shuman Farms believes it's important to grow safe, healthy, and great-tasting products. But to us, that's not enough. We also think it's key to give back to the families and communities that support our products.

In 2002, John Shuman, President and CEO of Shuman Farms, founded Produce for Kids, a cause-marketing organization dedicated to creating a healthier generation and giving back to families across the country. Since the program's inception, Produce for Kids has raised more than $7 million for families and children in need. Produce for Kids' campaigns are executed in more than 3,000 stores in 33 states, partnering with more than 50 produce and other health-conscious brands to spread the message of healthy eating.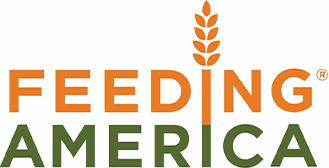 In addition to supporting their Produce for Kids program, each year Shuman Farms provides 100,000 additional meals to families in need through their Feeding America® brand Vidalia onion packaging in June and sweet onion packaging in November and December.
FoodRx and Breast Cancer Awareness
During the month of October, Shuman Farms' entire line of RealSweet® sweet onions goes pink in support of Breast Cancer Awareness month. Our boxes, bins, bags, and even the stickers on each of our onions bears the familiar color of the campaign to show our support for a cause that has touched many of our lives. Throughout the month, we will also drive education on how eating a nutritious diet filled with fresh fruits and vegetables, including sweet onions, can fight diseases like cancer. We also make an annual donation to support the cause and do our part in the fight against breast cancer.
"1 in 6 children in the US face hunger. Working with Feeding America over the past five years has allowed us to provide support to those families in need. We recognize that hunger hits communities all over the United States and the impact on children is especially tough."
John Shuman