Contact Us
We are here for you!
SPECIAL ANNOUNCEMENT - 8/21/2020
On July 30th, 2020, the FDA issued a food recall warning on onions from Thomson International, Inc. On Tuesday, August 18th, the Centers for Disease Control and Prevention updated the public with additional outbreak numbers and impacted states.
We would like to assure you that Shuman Farms does not grow, produce, pack, or ship sweet or red onions from Thomson International Inc. or any of the affiliated farms listed in the recall.
More details about the recall can be found on the FDA's website.  
Shuman Farms is committed to continuing to make food safety a vital part of our company's mission.
***
Please let us know if you have any questions about our sweet onions, recipes, farms or whatever might be on your mind — we look forward to hearing from you. Thank you for choosing the RealSweet® family of products.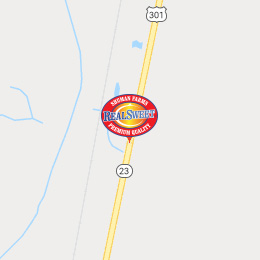 Contact Information
Address
Shuman Farms
278 Hwy 23 South
Reidsville, Georgia 30453
Get Directions