Contact Us
We are here for you!
SPECIAL ANNOUNCEMENT - 6/30/2022
On June 30, 2022, another Vidalia shipper announced a voluntary recall on Little Bear® brand Vidalia onions packed on one of its pack lines between June 20 – June 23, 2022 due to potential listeria contamination.
We would like to assure you that Shuman Farms has no affiliation with that company or its packing facility and that all Vidalia onions grown and packed under our RealSweet® and Mr. Buck's® labels are safe for consumption.  
More details about the recall can be found here.
Shuman Farms is committed to continuing to make food safety a vital part of our company's mission. Please reach out if you have any questions about our food safety practices and procedures.
***
Please let us know if you have any questions about our sweet onions, recipes, farms or whatever might be on your mind — we look forward to hearing from you. Thank you for choosing the RealSweet® family of products.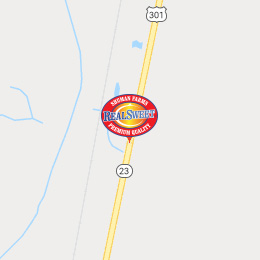 Contact Information
Address
Shuman Farms
278 Hwy 23 South
Reidsville, Georgia 30453
Get Directions